Here's how my husband filled out a portion of Wombat's getting-to-know-you survey for kindergarten.
He was mostly just being silly, and we all enjoyed a modest chuckle over it before moving on to more traditional concerns about starting a new school (will he get bullied? will he be able to tie his shoes? will he get suspended on sexual harassment charges for kissing the wrong girl? will he have so much fun he never wants to come home?), and then whaddya know, this is how he's spent the last two days: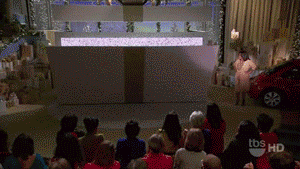 The kindergarteners get four (FOUR) recesses and also spend time outside for lunch, science, and gardening…except when they don't because they're pants-shittingly terrified of bees (figuratively! figuratively!) and end up spending that outside time inside with the awesome front office lady and a pile of books (score) or inside with the awesome kindergarten teacher and all the classroom toys (DUDE), which of course begs the question Why not be figuratively pants-shittingly afraid of bees? Being afraid of bees is great! Yesterday Wombat told me he had designs on the principal, who made the fatal mistake of telling the kids they were welcome to have lunch in her office once in a while, so here we are on the eleventh day of school and my kid's trying to get himself sent to the principal's office. *blink blink* Come on, now.
It's been well documented that I'm no fan of shenanigans, and so my first reaction was to tell my dear, sweet, theatrical child simply and straight-forwardly to "Stop. Stop being afraid of bees." Then, because I'm a tender, loving mother-goddess, I followed this firm directive with a list of facts and figures about pertinent topics, such as the naturally non-aggressive behavior of bees, the likelihood of being stung, and the likelihood of dying from a bee sting. (Facts: It could take as many as 500 bee stings to kill a non-allergic kid his size, and the average person is almost 300 times more likely to get murdered than die of bee stings, and that's without including the non-insignificant factor of living in East Oakland. You're way, way, way more likely to die from the flu or a lightning strike or a car accident. Welp! Sweet dreams, son!)
(I didn't actually tell him all that.)
Even though I still suspect shenanigans are playing into this at least a little, he does seem legitimately terrified (his teacher told me he tried to climb into her shirt to get away from them), and I am definitely sympathetic to the situation, I really am. Our camping trip six weeks ago will go down in history as the one that went in with a wail and out with a whimper–the latter because Wombat insisted on reading while we drove on winding mountain roads and then got carsick and barfed up his PB&J into a plastic bag, poor muffin–because fifteen minutes after we pulled up to the campsite, the kids stuck a stick into a hole in the ground (sticks are for sticking; it's right there in the name!) and were summarily enveloped in a swarm of offended wasps, who stung each of them once and then Wombat, the wielder of the stick, two more times for good measure.
I've never heard such screaming, and thank goodness that was not the time we found out any of the kids was allergic. (Science note: Bee stings are acidic, so use bases like baking soda to neutralize them. Wasp stings are alkaline, so use vinegar or lemon juice. We were in the vast pantry-less wilderness and ended up using ice, which worked well enough.)
I gave Wombat a nature journal earlier that day, intended for leaf rubbings and poetic musings on man's place in the universe, and he basically turned it into an illustrated safety pamphlet. Page 1:
You've got your bees, your bears, your raccoons, your spiders, and your gravity. At least the kid knows a threat when he sees one.
Today we sent him to school with a peppermint tea bag in his pocket and instructed him to, should the need arise, KILL ALL THE BEES with a pleasant herbal beverage. For real, though, mint is supposed to repel bees, I guess, but I mostly just hope that giving him something that makes him feel protected will be as useful as actually protecting him. I don't want him to spend his long career at this school as the kid encased in the Pigpen-esque plume of toxic insect repellant.
Also no:

You know it's high fashion because the footwear makes absolutely no sense.
This is where I'd love some help from the hive mind (HAR). Short of directing the lunch ladies to allow my child to take his repast in a bee-free janitorial closet, what should I do? My ask is two-fold (not to be confused with my ass, which is also two-fold):
1. Do you have any tried and true methods for repelling bees? and
2. Do you have any tried and true methods for helping kids deal with fears that are disproportionate to the actual threat but aren't completely irrational or imaginary and in fact have just enough actual danger involved that you feel compelled to address that risk truthfully while still trying to not totally freak them out? This is a child who believes the curiously water-like "monster spray" I keep under the kitchen sink truly wards off the beasts beneath his bed, so feel free to get creative.
Additionally, please consider helping me collect hard data to make him feel more at ease in a world with bees.
1. How many times in your life have you been stung by a bee?
2. Did you die from it?
I'm hoping for 100 percent on that last one. Don't let me down.